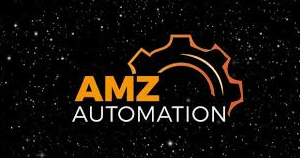 Wassup…guys.Here I am with another review of Kevin David course called AMZDFY.Whether this course is a scam or legit online training?Is it worth to invest such big amount in Kevin David's new project?What is the price of AMZDFY?These are the question that will be answered during this review.
First of all let's talk about some background of Kevin David.The guy is not new and this is not his first online course.He keeps on launching these courses one after the other and it seems that the students are making whole lot of money after investing in him.But the question is that whether these testimonials are fake or real?
Well,I have been following Kevin David for almost two years on youtube.
He got 1.27 million subscribers on youtube which is an achievement itself.He puts content regularly on his youtube channel day after day but it does not seems to be his only stream of income.
His main income stream is the courses that he keeps on creating one after the other ,like this one,AMZDFY.Like any other entrepreneur,I have some points on which I think that he is dishonest and on some points it seems that he is legit and honest with his audience.
In this review of Kevin David course,we will talk about all things related to him,his course and what's in it for you.
Before starting this course review,Checkout my #1 recommendation to make money online after reviewing 300+ make money online courses.
>>> If You Want To Really Get Rich Online,(at an average of $1500 per sale PER MONTH),Watch This FREE Training <<<
Secret : WHAT THEY DON'T TELL YOU ABOUT AMAZON FBA
We will talk about what is inside the course but first let's talk about ugly facts about the business model itself around which Kevin david is building his business by selling courses.
Ok,So let's talk about my personal experience with Amazon FBA.I have been making money online from 2017 and before that I was homeless.Disclaimer : Grab Onions.
Kidding..
I was trying really hard to make some money because my father died back in 2007 and I have all the responsibilities of my mother,brother and sister.We were living in my uncle's house.Hence,during this struggle I came to know an online business model from which you can build passive income online called Amazon fba.Back then I was making $30/month.No,I am not kidding.I was making fucking $30/month…kindergarten teacher.
I was saying that Ok $30/month is Ok then to be sitting home free AND DOING NOTHING.But money is fuel and life is a car,Once a legend said.
So,I kept on watching some free stuff on youtube and talked about this business with my college friends.They got interested and one of them after 3,4 months invested $15k in Amazon fba.
I was focusing on him very closely because it is good to learn from others mistakes then by making them yourself.After 6 months of his investment in Amazon fba,we sat around and talked about our conclusions about this business model.
First thing to mention here is that my friend lost $15k which he invested and some other fees.So,a total of $25k.
He kept on saying that this business model is legit and I can easily make $10k a month income stream out of it.But that day we sat around and calculated all the investments my friends made in this business and what they made back.
Total Investment = $47k
Money Back = $7k
What's the reason for it?That's a really big question.
And you may say that everybody's luck is different and I am lucky so I will succeed.But before this talk about the reason behind our failure.
The biggest reason why we failed is that the market was saturated and it was very hard for us to compete with our competitors international.And remember I am talking about 4,5 years back.
Second reason is that the success rate in Amazon fba is 50/50.
Which means that it is like a bet.Yes,the business model  makes so much sense but most surveys state that Amazon fba has a success rate of less than 30%.
Just like bitcoin and other currencies from which people seem to make some good money on a good day.
Why not invest money in some physical business?In which you have full control over money?
I have a question for you.Why go for Amazon fba business when there are many better business models out there?We will talk about this later.
BONUS : My #1 Recommendation To Make Money Online In 2021(Free Guide)>>
AMZDFY Price?
Amzdfy is going to cost you anywhere from $5000 to all the way up to $40,000.For me personally,it is rediculous that even after investing such big amount success is not guaranteed.
If you really want to check how lucky you are,why not try crytpo/nft or other get rich quick schemes?
Where success is also 50/50,but money made will be in short time.
Owner Of AMZDFY?
Owner of Amzdfy is Kevin David and his friend David Arnett.
Kevin David is a well known youtuber and amzdfy is not his first course but he has created several courses before this one like fb ninja and amazon fba masterclass.
He is doing amazingly well by selling his courses online and has made millions of dollars.But most of the time he over exaggerate things,which I really dislike.
Other person is David Arnett,he is an 8 figure amazon seller and has an instagram account based on amazon fba.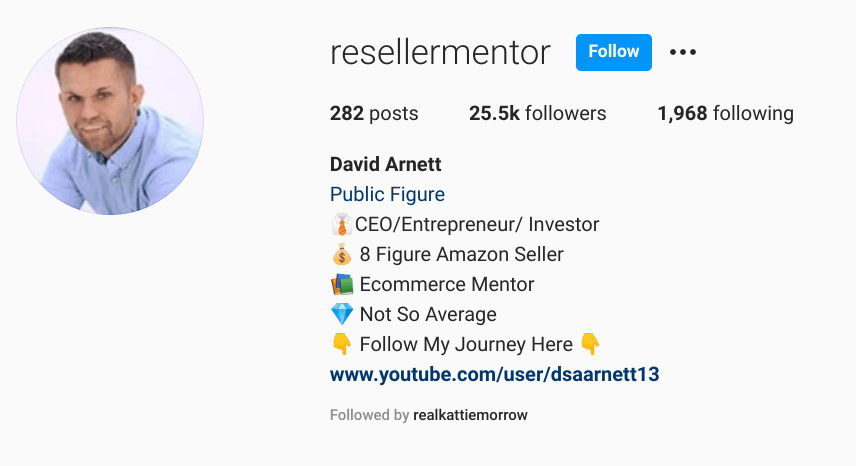 AMZDFY Inside?What You Are Getting?
As clear from the name,amzdfy means amazon fba done for you system.In this,you have to do nothing.All the work will be done by Kevin David and his partner and you have to pay them for this.
They will buy the products and store them in their own warehouse instead of Amazon warehouse.One thing to notice here is that Amazon charges you money to store products in their warehouses.
Also,they are saying that because of their relations with brands,they can get you a good offer on these products too.
30% Profit Goes To Them
They will take 30% profit from overall profit besides $40,000.Now, the main question is why are they not doing this themselves.Listing their products on amazon and making money themselves?
Good question.
Here is the answer for this,amazon only allows 2 accounts per person.So,they both in total can have 4 accounts.When you partner with them they will get benefits and can get access to 2 more accounts,because of you.
All Risk Is Yours
All loss is yours,but not all profit is yours.AMAZING.
You are the one who will be responsible and have to bear the loss,not them.You are paying for the products,$40,000 and if that does not go successful,you will lose money.
And if you end up being successful somehow,they will end up making 30% profit from you.
This does not even make sense to me.
Final Verdict – AMZDFY
I highly recommend you not to invest such a big amount,assuming having such a big risk.
Other than this,I believe that Amazon's fba industry is highly saturated and I do not want to dive into something which is already saturated.Will you dive in a pool full of people?
There are other better opportunities online which can make you more money with less risk.
AMZDFY do not makes sense to me,if you want to checkout my #1 recommendation then click the link below.
See you on the other side..
>>> If You Want To Really Get Rich Online,(at an average of $1500 per sale PER MONTH),Watch This FREE Training <<<